Vietnam; 1954-75
Vietnam; 1954-75


---
VISITING THE VIETNAM VETERANS MEMORIAL
The Vietnam Veterans Memorial on the National Mall pays tribute to the brave members of the U.S. Armed Forces who fought in the Vietnam War and were killed or missing in action. The memorial consists of three separate parts: The Three Soldiers statue, the Vietnam Women's Memorial and the Vietnam Veterans Memorial Wall, which is the most popular feature.
https://washington.org/dc-guide-to/vietnam-veterans-memorial
---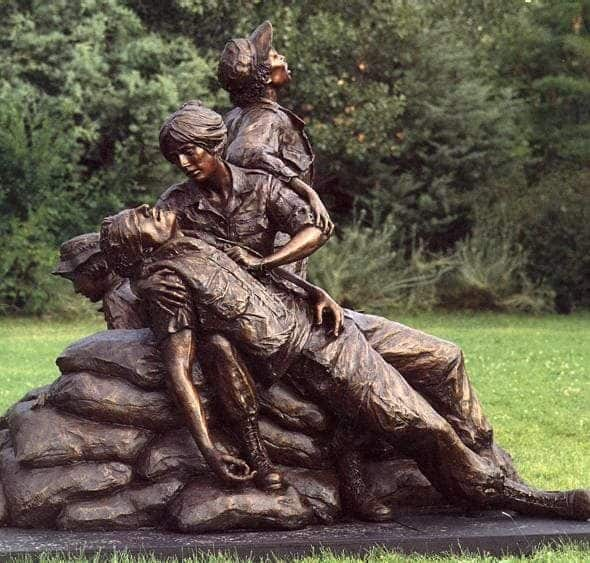 From: The History Channel
VIETNAM WAR
The Vietnam War was a long, costly armed conflict that pitted the communist regime of North Vietnam and its southern allies, known as the Viet Cong, against South Vietnam and its principal ally, the United States. The divisive war, increasingly unpopular at home, ended with the withdrawal of U.S. forces in 1973 and the unification of Vietnam under Communist control two years later. More than 3 million people, including 58,000 Americans, were killed in the conflict.
http://www.history.com/topics/vietnam-war
---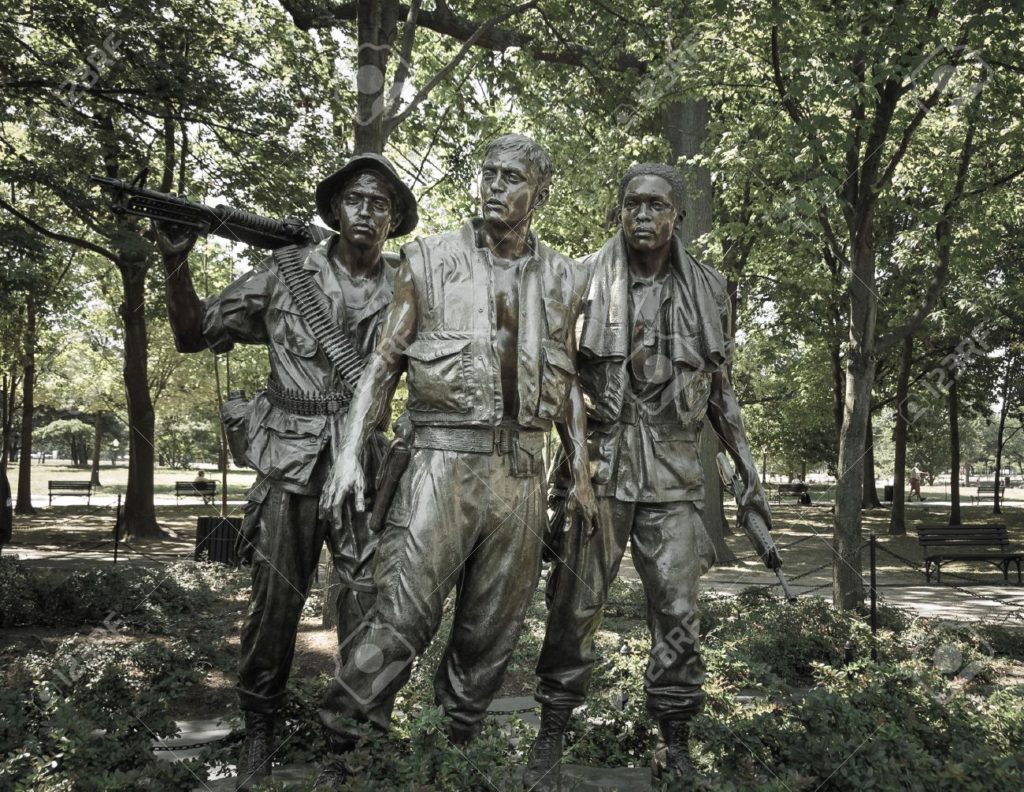 From: ENCYCLOPÆDIA BRITTANICA
At the heart of the conflict was the desire of North Vietnam, which had defeated the French colonial administration of Vietnam in 1954, to unify the entire country under a single communist regime modeled after those of the Soviet Union and China. The South Vietnamese government, on the other hand, fought to preserve a Vietnam more closely aligned with the West. U.S. military advisers, present in small numbers throughout the 1950s, were introduced on a large scale beginning in 1961, and active combat units were introduced in 1965. By 1969 more than 500,000 U.S. military personnel were stationed in Vietnam. Meanwhile, the Soviet Union and China poured weapons, supplies, and advisers into the North, which in turn provided support, political direction, and regular combat troops for the campaign in the South. The costs and casualties of the growing war proved too much for the United States to bear, and U.S. combat units were withdrawn by 1973. In 1975 South Vietnam fell to a full-scale invasion by the North.
https://www.britannica.com/event/Vietnam-War
---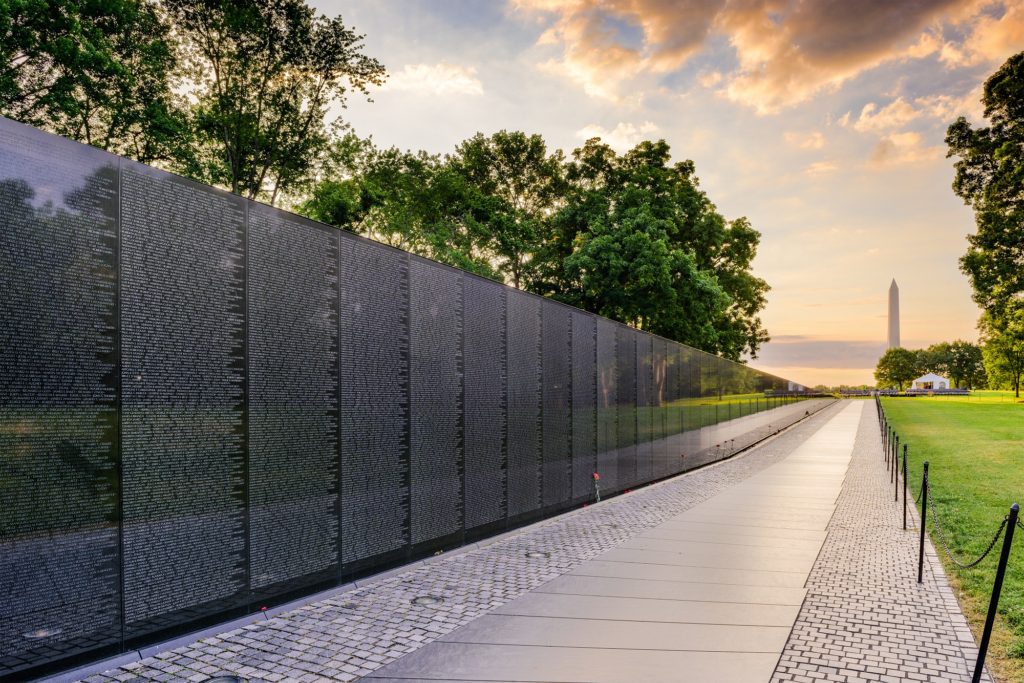 ---
The Wall That Heals
Honoring the men and women who served in the controversial Vietnam War, the Vietnam Veterans Memorial chronologically lists the names of more than 58,000 Americans who gave their lives in service to their country. Read More