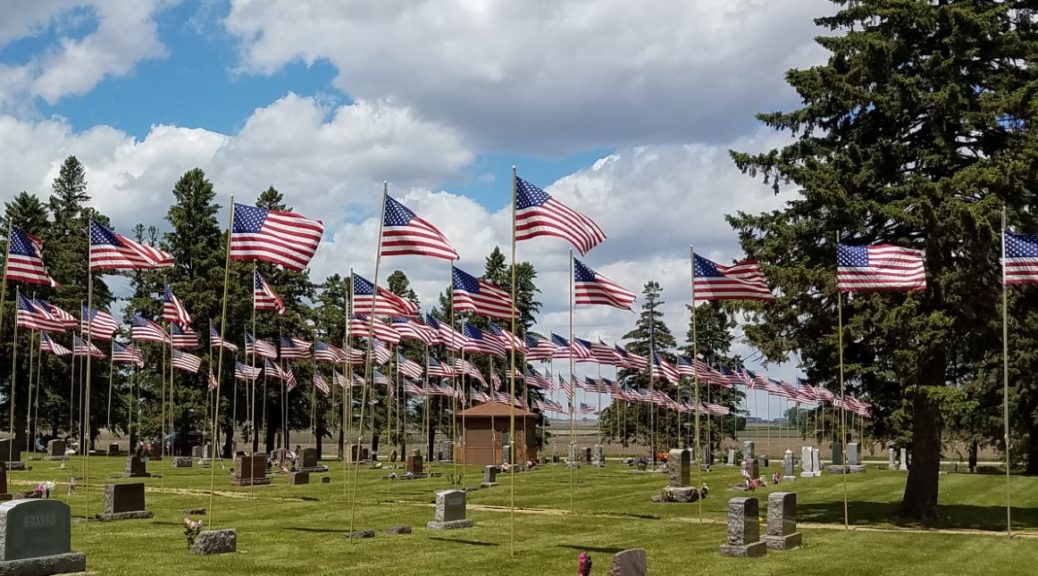 The Star Spangled Banner
Our National Anthem
Welcome!
Walsh Post 432 is under construction. Please visit us often for updated content.
---
Our purpose is to provide a record of the many Terril area men and women who have served our nation in the military during war and peacetime. Following their service, many returned to the Terril area and continued to serve the community as members of the American Legion. Others with Terril connections lived elsewhere in our great nation. Of course, we must never cease to honor those who did not return home from their service.
Information about The Legion
Area Military Personnel: Service Records, Newspaper Clippings and Letters Home
War and Battle General Information
The Terril American Legion Walsh Post 432 was granted it's charter on February 10th, 1920. The first Legionnaires decided to name the Post in honor of Corporal James Walsh, who was one of the first to enlist from the Terril community and was also the first one to make the supreme sacrifice during World War I near Mount Saint Pierre, France on July 24, 1918. Corporal Walsh's body rested for two years in France. He was returned to the United States and buried at Mount Carmel Cemetery, Chicago, Illinois on July 31, 1921.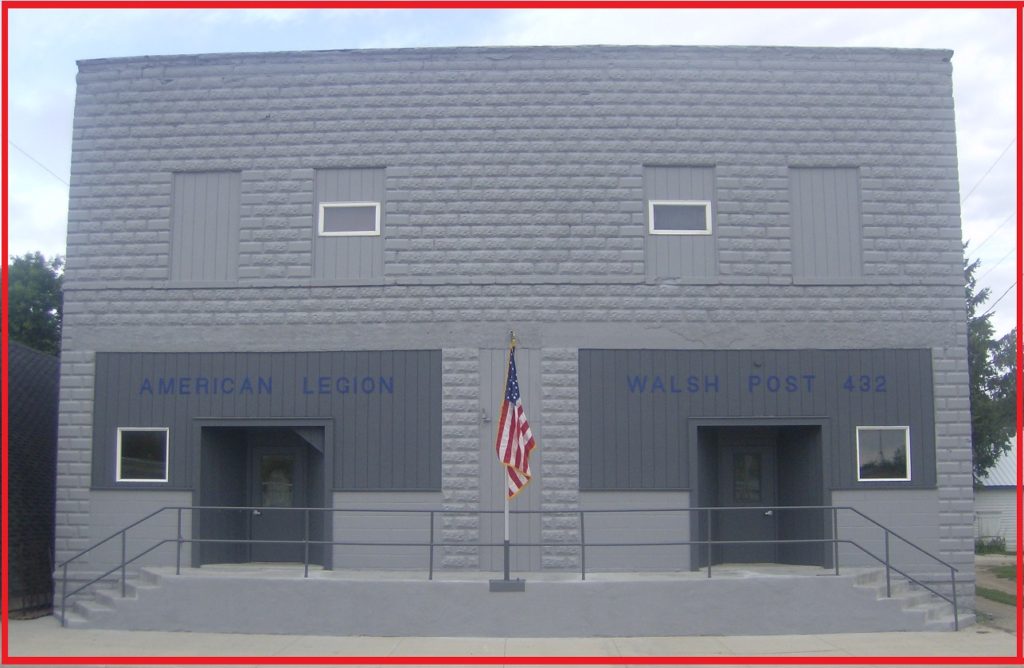 The Terril Record
The Terril Record was the local newspaper during World War II. The publishers of the newspaper were Mr. and Mrs. G. A. Grow, whose son Pfc. Bernard Grow was captured by the Japanese after the fall of Bataan. He perished in a Japanese prison camp in 1944. The Grows spent the war years publishing extensive coverage of the area service personnel, notices of stationing, leaves, and wartime experiences. They were constant morale boosters for the community which included sending copies of the paper to "the boys" stationed around the world. They published snippets of news and letters which "the boys" sent home to The Terril Record and to families at home. Their efforts have proved to be an extensive archive of Terril WW II history.
Please visit the "Letters Home" pages in the WW II archive to read articles printed in The Terril Record and in other area newspapers.
Photo: Parade of Flags, Fairview Cemetery, Terril, IA 2017